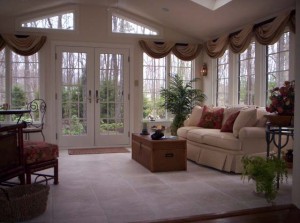 There many reasons homeowners choose to add on to their homes. Most are based on necessity. Some need to add on an apartment for your in-laws. Others need a second bathroom to accommodate a growing family. Still others need added storage space. Whatever reason you have for adding onto your home, Nuss Construction Company is the leading choice for custom home improvement in Medford, NJ and the surrounding areas, and can tailor our services to your specific project.
No other local contracting company has the level of experience and expertise that we have gained through more than 50 years of remodeling service in Southern New Jersey. We have added rooms onto thousands of homes in the area, giving homeowners the valuable space they need to make their homes more comfortable. When you turn to Nuss Construction Company to add on to your home, our deeply experienced staff will work closely with you to ensure that the construction process goes smoothly, finishing on time and on budget.
We understand the stress a project like adding on to your home can put on you and your family. That is why we work so hard to offer superior customer service and high quality installations. We feel that it is our job to help alleviate some of that stress. We have a high rating from the BBB thanks to constant positive feedback from our clients, and we work hard to maintain the excellent reputation we have gained throughout the years.
When you need to add onto your home, Nuss Construction Company is your leading local expert in roofing, siding, and kitchen and bathroom remodeling that Cherry Hill, NJ area homeowners turn to first. For more than 50 years we have been providing superior contracting services, and we believe that local homeowners deserve nothing but the best: the highest quality materials, the most advanced installations, and the most courteous customer service.
Call for a Home Addition Estimate for Your Home
Call the local experts at Nuss Construction Company at (856) 988-9982 to schedule a consultation for a new addition for your home.