Customized Kitchen & Bathroom Remodeling
When you choose to work with a design/build company like Nuss Construction, you can expect for your remodeling project or home addition to be an authentic extension of your home and family. Because the entire process is handled by one company and a unified team of contractors, the project itself will be simple and streamlined, and the results will perfectly match the vision you had for your home.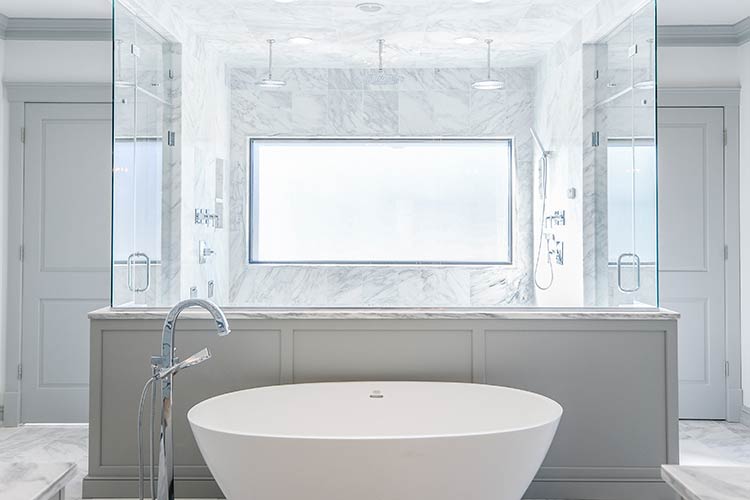 Some companies claim to be design/build firms, but use subcontractors to complete parts of the project. At Nuss Construction, all of our work is done in-house, and our team includes professional designers and experienced construction experts. That means you enjoy one point of contact and complete peace of mind as your home is transformed.
The Benefits of Design/Build
Working with a design/build company is advantageous to you in many ways.
Your vision is incorporated into the project from the very beginning. A design/build process should start with a conversation between you and the designer. This way, the plans for the kitchen or bathroom remodel will reflect exactly what you have in mind.
The whole process is streamlined because you're working with just one company. Instead of maintaining a list of contacts and schedules, you'll know exactly who to reach out to if you have questions.
The result is uniquely yours. Your new room or home addition will reflect your personality as well as the local cultural and architecture. Instead of a cookie-cutter home, your family will enjoy a space that caters to your tastes and lifestyle.
Schedule Your Free Home Improvement Consultation Today!
To talk with us about your vision for your remodeling project or home addition, call the local home improvement experts at Nuss Construction today at (856) 988-9982 or contact us online. We are excited to bring your dream home to life!