Nuss Construction Company has been a leading source for quality remodeling and custom home building in Southern New Jersey since 1967! In our 50th year we've seen design trends come and go, cutting edge materials become obsolete, and thousands of homeowners work to improve their homes. We've worked for and with multiple generations of local residents to fix roofs, install new siding, and even build brand new homes. Through the years it has been the needs of our neighbors in Southern New Jersey that have driven us to continually improve our services.
We offer such a wide range of services because we believe that homeowners should not have to go searching for a new contractor every time they want to improve their home. We've built a loyal customer base by providing them with literal top to bottom service: from roof to foundation. From the day of our first consultation to the moment we leave you property, we work closely with you, keeping an open dialogue about your project. This ensures that the work we do not only meets your expectations, it exceeds them.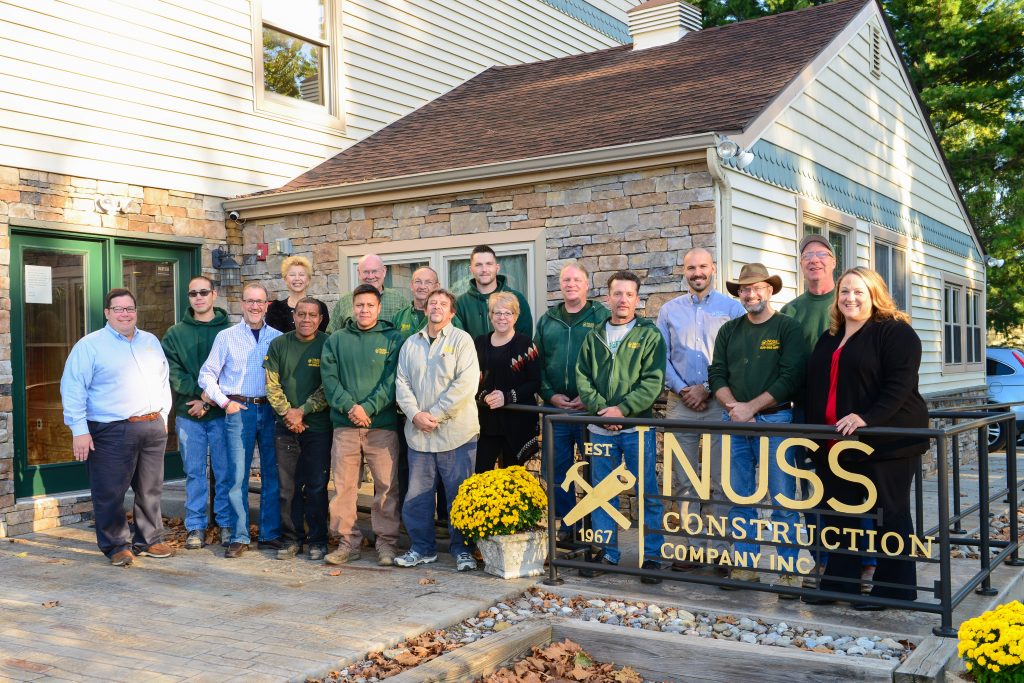 Each service we offer is performed by highly skilled, deeply experienced contractors using the highest quality materials available. We partner with some of the top manufacturers in the nation, installing their products and backing them with warranties that keep our neighbors protected for years to come. We understand the stress that remodeling can put on a household, and by installing top quality products and backing them with these warranties, we are able to relieve some of that stress.
When the time comes to improve your current home or to build a new one, Nuss Construction Company has been a leading choice in roofer, siding contractors, bathroom and kitchen remodelers in Mt. Laurel, NJ and throughout Southern New Jersey for more than 50 years. We know what it takes to make your dream home a fully functional reality.
Contact Us for an Estimate on Remodeling & Roofing and More!
Call the local experts at Nuss Construction Company today at (856) 988-9982 to schedule a no-obligation consultation on a home improvement project for your home.