Home improvement projects are very rewarding for homeowners. It allows you to explore the strengths of your home, maximize the existing space and discover the world of design. Since your home is one of your larger investments, you wouldn't want to entrust a remodeling project to just anyone. Make sure to conduct your due diligence before hiring a contractor for your home improvement project.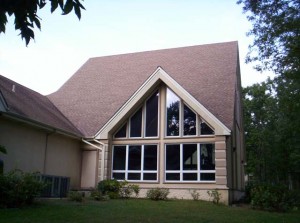 Here are areas to research:
Contractor Credentials
Is the contractor established? A simple indicator for this question is having a permanent place of business. Ensure the business has a phone number associated with their physical address, and most importantly, ask for their business license. A professional contractor understands the value of acquiring the necessary credentials to establish their credibility. Additionally, many states require contractors to have specific licensing. Check to make sure prospective contractors are properly licensed and/or bonded. You can obtain this information from your state's department of professional regulation or licensing board.
Credibility and Experience
Two other factors that set contractors apart are credibility and experience. The roofing industry has experienced tremendous breakthroughs in materials and application techniques. Ask the roofer you are evaluating about these developments. Ask how long they have been in business, what type of roofs they have worked on, and for which types of homes. Check if they are taking the time to attend industry related seminars and trainings. These programs help keep contractors up-to-date with the latest developments in the industry.
References and Feedback
Lastly, ask for references and contact the references. References and testimonials should be easily available via the roofing contractor's website, Facebook and Google+ sites so be sure to look there as well. Speaking with references will help confirm the contractor's experience and quality as well as increase your comfort level. Ask for references from your neighborhood. It would be ideal to speak to someone who recently had their roof in Medford NJ or the surrounding area replaced. Ask what they think about the roofer. Were they on time? How did they respond to questions? Were they able to communicate the process effectively? It's important to hire a contractor that provides excellent service and quality workmanship.
Hiring a good contractor doesn't have to be difficult for homeowners. Nuss Construction Company is among the leading roofing contractors offering services in Medford, NJ and the surrounding area. We have been providing quality service for more than 50 years and offering a wide selection excellent of roofing materials and products.
If you want to know more about our roofing and home improvement services, just call us today at (856) 988-9982.