Building your home from scratch is one of the best and most exciting decisions anyone can ever make. After all, your home will be built according to your vision so it's bound to be a space you'll know and love for the rest of your days. However, when it comes to the planning process of a custom home, some homeowners tend to make a few mistakes that can have costly consequences in the long run.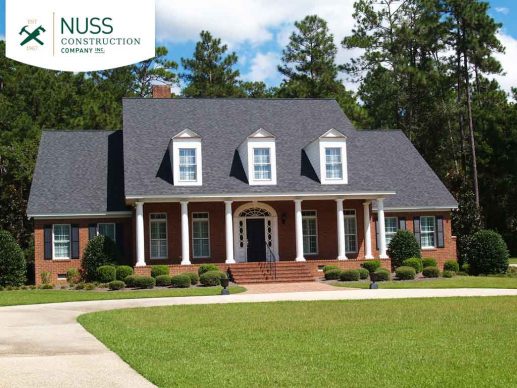 Passing up built-in furniture – Since you're building your home from scratch, you have an option that not most homeowners have: built-in furniture. However, most homeowners tend to pass on this opportunity as they assume that it's a costly choice. However, built-in furniture can actually be more affordable than regular furniture while specifically catering to your needs and wants.
Not thinking about the future – Remember, your custom home isn't just something that you'll live in for the rest of your life; it's also something that you can pass on to your children. With that in mind, make sure to build a home for a lifetime, and carefully think of the logistics that can make your dream home a home you can live in even in the future.
Assuming the contractor takes the lead – As stated before, you're building your dream home from your vision so it should visually reflect your lifestyle and personal preferences. To do this, make sure to remain in contact with the company you hire to construct your home so you can share your vision with them, and don't assume that they'll take the lead. While you can ask them for advice, don't lose your vision to generic concepts.
Signing bad contracts – You'll want to ensure you're protected in case something goes wrong during the construction of your home. A trustworthy contractor will usually provide you with their own contract, but if they don't, consider hiring a lawyer who can draw a contract before the project begins. That way, any agreements signed will be on paper to avoid misunderstandings in the future.
Neglecting a proper home inspection – It can be tempting to skip a proper inspection on your new home, especially if you're excited to have the work completed. However, this is a mistake that you should never make as you can easily miss any issues that should be resolved before signing off on your home. With that in mind, make sure to have your home properly inspected before you sign off on it to ensure its safe.
Need a professional to conduct some work on your home? Simply turn to Nuss Construction Company. When it comes to roofing and remodeling, we are your leading service provider. Give us a call at (856) 988-9982, or fill out our contact form to request a consultation. We serve homeowners in Medford, NJ, and other nearby areas.